Multifunctional Process Tanks
Multifunctional process tanks. Technolab supplies multifunctional batch mixers and cookers for the food industry. We supply both single machines and complete process lines.
We have equipment for small quantities in the laboratory as well as for industrial-scale production. Our strengths are scaling up to industrial production with only a few operators, meeting the constantly changing requirements of the retail trade with a flexible production system, eliminating human errors through recipe systems and automation as well as automatic cleaning in the shortest possible time.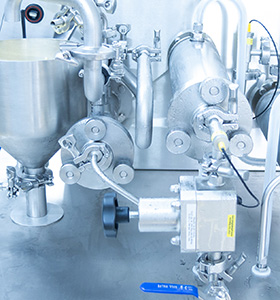 Showing 1 to 3 of 3 (1 Pages)