Food Tech
Food Technology - Liquid Process Equipment. Equipment for research and development in the laboratory or pilot plant and production for the treatment of liquid products. Also for beverages, edible oils and pharmaceuticals.
We supply equipment for most areas of application and applications in the field of liquid and highly viscous products.
Our range includes HTST/UHT/aseptic systems, carbonator/filler-cappers, spray dryers, spray chillers, multifunction batch processors, ice cream freezers, margarine crystallisers, extractors, edible oils processors, ultrafiltration technology and more.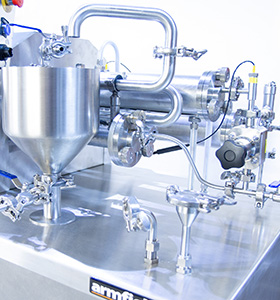 Showing 1 to 1 of 1 (1 Pages)